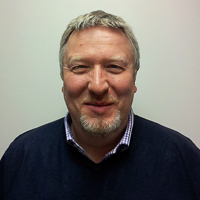 Having successfully worked on lead generation projects since 1998, I'm keen to lend advise on ways for you to enjoy new revenue streams. Let's start with some FAQs.
What's the # 1 question that's best avoided:

Q: What questions should I to ask when selecting a Lead Agency?
| | |
| --- | --- |
| A: | "When selecting a Lead Agency, the more knowledge you have, the better your judgment will be towards your final choice. Trial and error could potentially delay the development of your sales pipeline. So you need to be confident that an agency will represent your company in a way that will help strengthen your brand.Our white paper "14 Key Telemarketing Questions to Ask Your Telemarketing Agency" aims to arm your management team with essential knowledge to make the best possible choice of agency. Visit our downloads page for access now. |
14 Key Telemarketing Questions to Ask Your Telemarketing Agency:
All the questions your management needs for selecting your next B2B Telemarketing Agency.
Download
Q: Why choose to outsource telemarketing?
| | |
| --- | --- |
| A: | "Even in more buoyant times, I think companies struggle to justify the big overhead and management demands of a permanent in-house telemarketing operation. When you outsource telemarketing it makes your lead generation programmes more flexible. A good mix is to deploy a core team of a couple of agents at an agency, who work full-time with options to turn up lead generation levels if needed." |
Q: What makes a good telemarketer?
| | |
| --- | --- |
| A: | "One that's neither intimidated by talking to complete strangers and not pushy – and one that adapts to a wide variety of business contacts, from administrative gatekeepers to senior managers of enterprise organisations." |
Q: In 2013, some marketers will have more of a focus on Inbound Marketing for their B2B lead generation...how about you?
| | |
| --- | --- |
| A: | "With so much emphasis on social media, I think it's all too easy to forget to pick up the phone and communicate with the people that you want as customers. You can't get more personal than making a well timed phone call, and in my opinion it's essential to make that intro call before the competition does. If I compare the information given to me in a telemarketing lead, with the information provided in a web lead… That says it all… Qualified telemarketing leads give quality insight into a prospect's needs.If you were solely reliant on web leads you'd waste time deploying expensive sales teams to convert the wrong type of prospect." |
Q: Has the recession affected spend on telemarketing?
| | |
| --- | --- |
| A: | "It's easy to fall into the trap of curbing campaign activity in a recession, but if we fail to talk to our prospects and spot opportunities to generate revenue – it's a false economy.Outsourcing a lead generation programme to B2B Lead Agency carries no risk… and can yield immediate results, that are directly attributable. It's straightforward – a no brainer!" |
Q: Does B2B telemarketing work for generating new business?
A:
"Don't just take my word for it, listen to an independent view from a

client

… Introducing Axway's UK and EMEA Partner Marketing Manager:""If anyone asked me – "does telemarketing work" – I'd say a big YES…"B2B Lead Agency repeatedly delivers high quality sales leads for sales teams. The agency is used to call customers and prospects across all key target markets: local government, finance, manufacturing and professional service. The team delivers excellent results all year round."– Axway.


"What's different about B2B Lead Agency"
Featuring: Axway's UK & EMEA Partner Marketing Manager
Q: How well can an outsourced telemarketing agency present your Brand?
| | |
| --- | --- |
| A: | "A professional voice can convince a prospect that you're serious about initiating contact and presenting your brand.Having someone to represent you, who knows how to pose the right questions, to extract valuable information and then use that to generate interest – that's the voice you want for your company." |
Q: Why use the phone in the marketing mix?
| | |
| --- | --- |
| A: | "Because sending an information pack without asking any qualifying questions FIRST…is like a doctor writing a prescription before seeing his patient" |
Q: Cold Calling...Are you for or against it?
A:
"Definition: "A Cold Call is a strategic way to tell new prospects on a database that there are other options available to them, other than 'Company ABC'."

A Good Cold Call sews a seed of information that is compelling but concise enough for a prospect to commit it to memory and choose IF they'd like to learn more. So, if cold calling is all about engaging someone in conversation for the first time, all companies do it!

When done well, we know that cold calling can open new doors of opportunity that others miss. So here's our top-tip:

Cold calls should never push products or pricing, they should start with a courtesy statement…which leads to the telling of a story …and then links to the presentation of a solution…

Should Companies deploy a Cold Calling Strategy?

On the basis that your target companies never stand still and people move into new positions with changing needs all the time…. There needs to be a strategy for SOMEONE to make the first introductory call into these prospects… the 'cold call'. Most field sales professionals find it too time-intensive to cold call. And that's why we recommend an outsourced strategy to get the job done well.

Please forget the old 'Call Centre' ideology that success is achieved through 100 cold calls PER day targeting 'Mr Anyone'. This approach from the 90's gives our industry a bad name. When done well, that first conversation can lead to the biggest deal imaginable."
Couldn't find the answer you were looking for? – Get in touch via our Contact Us Page
Would you like to trial our services? Feel free to contact us or click the button below to book a call-back to discuss a telemarketing brief: